EXPO 2011
February 12- 27, 2011 at 500x in Dallas, Texas
Opening Reception is Saturday, February 12 from 7-10 PM.
A juried exhibition for artists in Texas. Juror: Marty Walker, Owner, Marty Walker Gallery
500X Gallery, Texas' oldest artist-run space, hosts one of North Texas' most anticipated annual juried competitions. EXPO 2011 is open to all artists over the age of 18 living in Texas. All visual media are eligible, including drawing, painting, sculpture, installation and video.
248 artists entered EXPO, and 45 were selected by juror Marty Walker. Roughly 65 works will be included in the exhibition. Artists included in the exhibition are Jesse Barnett, Julie Barnofski, Michael Blair, Angel Cabrales, Stephanie Clark, Kenneth Collins, Desiree Espada, Cydney Ferguson-Brey, Michael Francis, Anastasia Gabriel, Danielle Georgiou, Bethany Gouldin, T.J. Griffin, Steve Hamilton, Jessica Hargrave, Fields Harrington, Amy Herzel, Michael Hoefle, Hannah Hudson, Lucy Kirkman, Doughtie Laura, Rosie Lindsey, Sara Lovas, Diane McGurren, Ashley Milow, Frank Mosley, Loughridge Murrell, Ricardo Paniagua, Kris Pierce, Teresa Rafidi, Jason Reynaga, Ryder Richards, Evett Rolsten, Soyla Santos, Michael Scot, Caroline Sharpless, Lucia Simek, Jonathan Snow, James Michael Starr, Tore Terrasi, Jonathan Whitfill, Timothy Wilson, Trey Wright, Virginia Yount and Sarah Zapata.
Artists in the exhibition are from cities around Texas, including Arlington, Austin, Dallas, Denton, Fort Worth, Houston, Irving, Keller, Llano, Lubbock, Mesquite, North Richland Hills, Princeton, Southlake and Weatherford.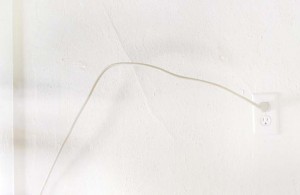 joint © teresa rafidi